9th Arakwal NAIDOC Week Screening
SOLD OUT
Presented by Arakwal Corporation, Flickerfest & iQ with support from Screenworks
Tuesday 5th July, 6.30pm – The Byron Theatre
The Arakwal Corporation, Flickerfest & iQ are thrilled to present two inspiring aboriginal short films selected from the finalists of Flickerfest 2016, local short 'Nan And A Whole Lot Of Trouble' & 'Under Skin In Blood'; plus the acclaimed feature 'SPEAR' directed by Bangarra Dance Theatre's artistic director & choreographer Stephen Page.  This outstanding film is produced by John Harvey and stars Hunter Page-Lochard & Aaron Pedersen.
The screening will be followed by a Q&A with 'SPEAR' producer John Harvey & Flickerfest director Bronwyn Kidd.
"SPEAR, Australia's first contemporary Indigenous dance film is an exhilirating cinematic debut for choreographer Stephen Page and his talented team of local film-makers." Luke Buckmaster, film reviewer The Guardian
This programme will take you on a special journey with some of the freshest aboriginal filmmakers today.
Come along & enjoy these unique stories from incredible filmmakers & support the celebration of the aboriginal culture during NAIDOC week with this programme of amazing films with Q&A.
A fundraiser for the Arakwal Corporation & supported by the Indigenous Coordination Centre.
Plus, Screenworks will host a screen industry workshop with 'SPEAR' producer John Harvey prior to the screening at 4.30pm -6pm:
an 'in conversation' with John Harvey covering his filmmaking process.  The workshop is an invitation only event, if you are interested in attending please email: events@screenworks.com.au
Tickets: The Byron Theatre (Community Centre) & byroncentre.com.au | or at door – $12/10
More info: 0414 779881
Arakwal NAIDOC Week Programme – 105min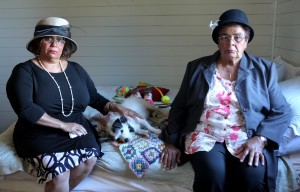 NAN AND A WHOLE LOT OF TROUBLE – 11min / 2015 / Comedy
Writer: Sue McPherson
Director: Dena Curtis
Producer: Lois Randall
Nan, of Aboriginal and Irish descent, keeps a photo album of dead family members. Younger sister Min believes this morbid European tradition is culturally inappropriate. Told with warmth and humour, this short film tackles cultural taboos.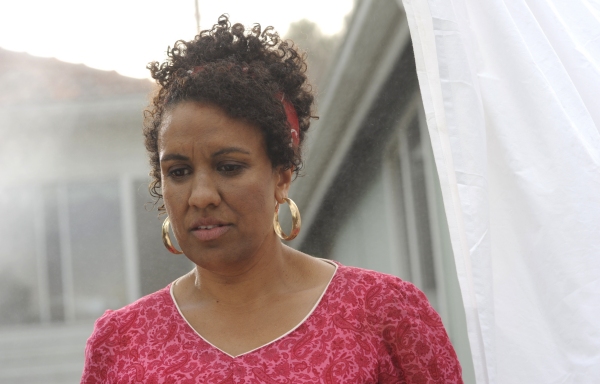 UNDER SKIN IN BLOOD – 12min / 2015 / Drama
Writer/Director: Larissa Behrendt
Producer: John Harvey
Inspired by real events experienced by Aboriginal workers in the 1970s at the Baryugil asbestos mine in New South Wales, a woman recalls happier times before her life was ruined by something nobody could see.
SPEAR – 84min / 2015 / Drama
Writers: Justin Monjo & Stephen Page
Director: Stephen Page
Producer: John Harvey
Starring: Hunter Page-Lochard, Aaron Pedersen and Djakapurra Munyarryun
"A foot in each world. A heart in none."
A young man reconciles ancient tradition with the modern, urban world in this debut feature from Stephen Page, artistic director of Australia's renowned Bangarra Dance Theatre.
'Spear' Trailer: view here
'Spear' Website: www.spear-film.com.au
'Spear' Long Synopsis: Acclaimed Artistic Director and Choreographer Stephen Page brings Bangarra Dance Theatre's outstanding dance work SPEAR to the screen. Striking and original, Page weaves story through dance to deliver an extraordinary cinematic experience in his feature film debut.
Using gesture and dance, with minimal dialogue, SPEAR follows a young Aboriginal man named Djali (Hunter Page-Lochard) from the outback to the streets of Sydney on his quest to understand what it means to be a man with ancient traditions in a modern world.
Featuring brilliant Bangarra dancers and an evocative David Page score that combines traditional and contemporary music, SPEAR is an intimate journey with one of Australia's most celebrated artists and one of the most affecting & spiritually resonant films of the year.