iQ RESERVE VISION
Site Preparation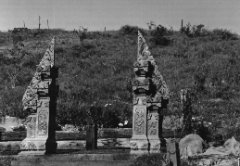 A survey of the flora and fauna, including that of adjacent wetlands is in process; the subsequent removal of any pest plants, and any replanting deemed appropriate to the site's initial rehabilitation. Some activities will be monitored and documented in co-operation with Southern Cross University & other educational facilities.
Revegetation and Landscaping
Design and construction of pathways and fencing, replanting of indigenous habitat and timber species, native and select exotic fruits, vegetables and herbs. Utilising readily available site specific resources, i.e. existing plants and rock, in combination with recycled materials sourced from the community. The work to now (approx. 2,000 trees planted) has been carried out by IQ members, friends & the community.
Education & Training
It is anticipated that from the outset, via the business of promotion of earth friendly concepts and products, that education and training be the primary objectives of the project. Southern Cross University's Coastal Management Faculty have expressed interest in their students conducting integrated projects on site as part of their third year curriculum. The Association held its first Permaculture Design course on site which confirmed the viability of community Eco-Education ventures on the site. Government initiatives for work and skills training programs are also underway. Voluntary Work for the Dole has been approved at iQ & private courses may also be held @ IQ.
Enquiries contact manager or Ph:(02) 6685 9999.
Visitor Information Centre & Admin
The design and construction of a modular building, subsequently to be expanded as a multi-function facility (co-operative shop front & office, lecture room, kitchen, etc.), applying E.S.D. principles and further utilising site native resources along with materials recovered through recycling endeavours. The modular extension of the Administrative building, incorporating cafe, retail outlet, and Interpretative Centre focusing on the presentation of data describing surrounding habitat and site specific information. Promotion of other regional Eco-tourist facilities with links to alike sites, National and International.

It is anticipated that the retail outlets will merchandise locally produced, earth-friendly products placing an emphasis on arts and crafts that embody the depth of Byron Bay's local artistic talent. An Interpretative Centre will offer interactive displays demonstrating ESD technologies, wetland habitat data, rehabilitation and permaculture techniques.
Cafe & Conference Rooms
A Cafe will offer locally grown organic foods and bush tucker, some of which will be grown on site. The later planned elevated aspect of the cafe & proposed outdoor seating areas will offer panoramic views of Wollumbin (Mt. Warning) and the caldera from North to West, and the Cape Byron lighthouse to the East. Live entertainment will further enhance the centre's appeal to locals and visitors alike.
Theatre/Gallery/Outdoor Stage
An arts & cultural facility designed to meet the pressing need in the shire for a purpose-built exhibition space in which to showcase the works of local and visiting artisans and performers. In creating a unique quality experience we expect to attract visitors and to add to their impression of Byron Shire as a centre of cultural significance; right at the Gateway to Byron Bay (see our iQ Gateway to Byron Bay concept here).