FLiCKERFEST 2011
20th International Short Film Festival
21st – 23rd  January 2011 – A&i Hall, Bangalow
International 1 on Friday night (with pre-screening party/drinks/nibbles)
International 2 on Saturday night
Best Of Australian Shorts on Sunday night
Doors: 7.30pm each night – Films start: 8.30pm
Running Time: (approx 100min each) MA15+
Friday: $20 / 17 conc includes Opening Night Party with Jameson whiskey, Coopers beer, Rosnay organic wine & Phoenix drinks
Sat or Sun: $15 / 12 ea
Festival Pass: $40 / 35 conc
This year Flickerfest received 1793 entries, of  which 108 were selected for the final competition from all around the world.
In it's 12th year, Byron Shires longest running film festival, Flickerfest will screen a selection of multi-award winning Best of International Shorts on Friday & Saturday night; and the Best Of Australian Shorts on Sunday Night.
See & support our local film-makers alongside the best in the world at Flickerfest & Byron all Shorts.
Food & Drinks Available | BYO cushion | Chairs supplied | Arrive early for best comfort.
Tickets: Barebones Artspace (Bangalow-noBF) | All Music and Vision (Byron, Ballina, Lismore.+BF) |& @ door.
Byron Flickerfest, & Byron All Shorts are presented with the iQ Arts & Eco Centre, and is a fundraiser for iQ Inc.
BYRON ALL SHORTS 2011
Northern Rivers Short Film Competition
presented by iQ
Screening: Sat 22nd Jan Films Start: 5.00pm (Doors open – 4.30pm)
Awards: Sun 23rd Jan Prior to Flickerfest: 8.00pm (Doors open – 7.30pm)
Bangalow, A&I Hall
Films Start: Sat 5.00pm (Doors open – 4.30pm)
Tickets: $8 / 5 conc (also included in Flickerfest 3 day Festival Pass $40/35)
Running Time: 100 mins (inc intermission)
Session Rating: MA15+
The 'Byron All Shorts' competition will celebrate the film making talent in the Northern Rivers region and encourage audiences to experience the many local stories that are produced in the region each year.
This competitive local programme will screen on the 22nd January 5pm alongside the Byron Flickerfest 3 day screening's of the best of the worlds short films.
BYRON ALL SHORTS Programme (official selection & award winners)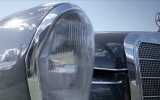 'Immcaulate Condition' 4min
Dir/Wri/Prod: Nigel Carboon
An unexpected chance occurs for two people to re-connect through automotive beauty.
SPECIAL MENTION OF THE JURY – BAS 2011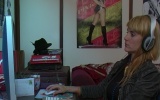 'F My Life' 8min 30sec
Dir/Wri: Terese Van Twest
Prod: Terese Van Twest/Jackson Hughes
Tegan, a young woman that spends more time on facebook & texting than talking to people near her is shocked to learn of a family tragedy on facebok.
SOUTHERN CROSS CREDIT UNION – AUDIENCE AWARD FOR BEST FILM – BAS 2011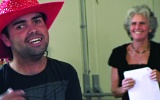 'The Joy Is Real' (working title: 'Being Able 2′) 16min
Dir/Wri/Prod: Susie Forster
Discover what's possible for people with special needs in this remarkable and inspiring music theatre group.
COUNTRY ENERGY – JURY AWARD FOR BEST FILM – BAS 2011
'Wolf' 1min
Dir/Wri/Prod: Grace Taylor
A mystical cell animation which explores a curiosity for wolves.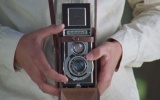 'Be Inspired' 2min
Dir/Wri: Jo Lange
Prod: Olivia Feng
A photographer in search for an intriguing composition wanders through the woods as he suddenly seems to find inspiration in the appearance of a mysterious figure. Only the figure is not made of flesh & bone, but of lead & chalk.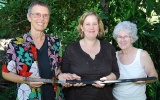 'RaHOW' 9min 15sec
Dir/Wri/Prod: Sho Wakejima
"RaHOW 2010" is an artistic portrait of the Lismore peace group "Remembering and Healing Old Wounds", documenting their multicultural, multi-faith events; & the wide support they receive.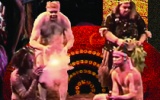 'Long Road To Olympia' 26min
Dir/Wri/Prod: Michael Cuming
Culturebank, an Aboriginal dance group Nunukul Yuggera touring through Greece; performing on sacred sites including the original running track in Olympia and the Herodus Atticus at the Acropolis in Greece. And performing along-side Paco Pena, Shaolin Warriors, Voix Bulgares, Tibetan Monks, Sioux and Lakota tribes, Cuban & African dancers and musicians for the opening of the Cultural Olympiad.
'Deep Tube Riding' 5min
Dir/Wri/Prod: George Greenough
Story about filming deep tube riding.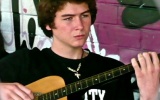 'Impact' 6min
Dir: David Swann
Wri: Fiona Eagger/Deb Cox
Prod: Ree Evans
Impact is a mini documentary about the confronting reality of the fall out from fatal road accidents. The film was created with a group of Northern Rivers youth who shared their stories about how road trauma has affected their lives.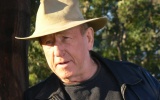 'The Caretaker' 15min (out of comp)
Dir/Wri: Alanna Rose
Prod : Jade Rose
The Caretaker is a moving account of a unique sporting history many Australian Indigenous boxers experienced during the last century.
Prgramme Running Time: 93mins
Awards
Two prizes awarded as part of the competition are:
Jury Award- selected by Industry professionals, Bronwyn Kidd (Flickerfest International Short Film Festival national director, & will be present to introduce the screenings), Cynthia Connop (Screenworks Chairperson & Filmmaker) & Russel Burton (SAE Byron, Head of Film)
Audience Award- voted by those in attendance.
The Country Energy Jury Award for Best Short Film winner receives: $500 Country Energy cash prize; Avid Media Composer software; Italian At The Pacific lunch for two; 1yr double pass to Flickerfest; a Screenworks membership;
In Your Face 1 day edit/filming; Manage Your Film production software; SAE Byron short course in Film; Bangalow Chamber $100.
The SCCU Audience Award for Best Short Film winner receives: $500 SCCU cash prize; Gorilla production software; Utopia Cafe lunch for two; 2 festival passes to Flickerfest Byron Bay 2012; a Screenworks membership;
In Your Face 1 day edit/filming; Manage Your Film production software & SAE Byron short course in Film.
The Byron All Shorts screening will be on Saturday afternoon at 5pm with announcement of the winner at the Sunday night Flickerfest screening.
BYRON ALL SHORTS Film Festival Partners
Cash Prize Partners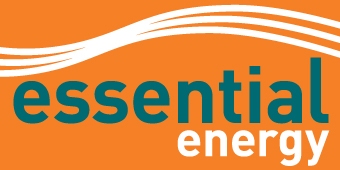 Creative Media Partner & Emerging Talent Cash Prize Partner
Industry Prize Partners




Media Partners





Restaurant Prize Partner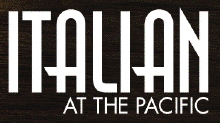 Drinks & Food Partners




Community Partner