24th International Short Film Festival
Australia's leading Academy®Accredited
& BAFTA recognised short film festival
Fri 23rd – Sun 25th, January 2015
A&I Hall, Bangalow
ABOUT
FLiCKERFEST 2015
24th INTERNATIONAL SHORT FILMFESTIVAL
Flickerfest brings its 'Short Films – Licensed To Thrill' into the Northern Rivers from the 23rd to the 25th January, for it's 17th year screening a smorgasbord of short films; along with Byron All Shorts finalists, audiences will experience the best of short films from the Byron Region, Australia and around the World over 3 days at the A & i Hall Bangalow.
Celebrating 24 years of short film excellence Flickerfest remains Australia's leading Academy® Accredited and BAFTA recognised short film festival, ensuring that we continue to present A-list short film programmes recognised amongst the best in the world.
Over 2,400 entries were received for Flickerfest 2015, and only the top 110 shorts are selected in official competition, all handpicked to represent the most innovative, creative and cutting edge short films being produced in the world today.
The calibre of this year's program is undeniable with several films screening at some of the worlds most prominent and revered film festivals including Sundance and Cannes.
At Flickerfest Bangalow we will be screening an entertaining, inspiring and award winning range of 30 Flickerfest shorts over the festival, many of which are World or Australian premieres, giving local Flickerfest audiences the first look at the hottest short films in the world today. We will also be presenting the best of Northern Rivers shorts at the Byron All Shorts finalists screening, which last year played to a capacity audience of 400 people.
Flickerfest is Australia's largest touring film festival, visiting 50 locations around the country.
PROGRAMME TIMES & PRICES
Friday 23rd: Opening Night Party – 7.30pm | 8.30pm films start – Best Of International 1 $20/17 conc
VodkaO, Little Creatures beer & Pipsqueak cider, Rosnay organic wine, Phoenix drinks & nibbles. – BUY TIX
Saturday 24th: 'FlickerLab' Concept to Market workshop – door 2pm | 2.30pm start, Free
Saturday 24th: Byron All Shorts +ABC Open Shorts – door 4pm | 4.30pm start, $12/10 conc – BUY TIX
Saturday 24th: Best Of International 2 – door 7.30pm | 8.30pm start, $15/12 conc – BUY TIX
Sunday 25th: Best Of Australian Shorts – 7.30pm for 8.30pm start, $15/12 conc – BUY TIX
Festival Pass: $50/40 conc
Running Time: (approx 110min each session) Classification: (under 15yrs to be w/adult)
Tickets: moshtix.com.au & at the door.
All sessions approx 110 mins (Classification: under 15yrs to be w/Adult)
Tickets available at www.moshtix.com.au, 1300 GET TIX (438 849) on your mobile & all moshtix outlets.
The Flickerfest 'Licensed To Thrill' Cafe
Open daily: from 7.30pm Friday & Sunday | from 2pm Saturday
Serving delicious organic treats & drinks.
Join us for a fabulous weekend of the best short films that the world has to offer.
PROGRAMME HIGHLIGHTS
Highlights of Flickerfest 2015 Bangalow include:
On Friday 23rd Jan, Best Of International 1 programme, highlights includes:
BOOGALOO & GRAHAM – 14min (Northern Ireland)
Wri: Ronan Blaney / Dir: Michael Lennox / Prod: Brian J. Falconer, Richard Irwin
In 1970's Belfast two young boys discover the facts of life aided by the help of their pet chickens.
Nominated for 2015 Oscar for Live Action Short Film
OH LUCY – 21:20min – (Japan)
Dir/Prod: Atsuko Hirayanagi
Setsuko, a 55-year-old single 'office lady' in Tokyo, is given a blonde wig and a new identity, "Lucy," by her young unconventional English instructor. "Lucy" awakens desires Setsuko never knew she had. When the instructor suddenly disappears, Setsuko must come to terms with what remains – herself.
Winner Flickerfest 2015 Best International Short Film; Official Selection Cannes 2014
On Saturday 24th Jan, Best Of International 2 programme, highlights includes:
THE CHICKEN 15:00 mins – (Germany)
Dir: Una Gunjak / Prod: Jelena Goldbach
As a present for her 6th birthday, Selma gets a live chicken. When she realises the animal is going to be killed to feed the family, she decides to save it and set it free, unaware of the high stakes such action will lead to. While trying to bring back the missing chicken, Selma's mum becomes the target of a sniper shoot. It's Sarajevo, year running 1993.
Semain De La Critic Cannes 2014
THE KARMAN LINE – 24min (UK)
Wri/Dir: Oscar Sharp / Wri: Dawn Kind / Prod: Chris Collins
When a mother is hit by a rare condition that sees her lift off the ground at a slow but ever increasing rate, her husband and daughter are forced to come to terms with losing her.
Official Selection SXSW 2014
On Sunday 25th Jan, Best Of Australian Shorts programme, highlights include:
BUSH MECHANICS – 11:30min
Dir: Jonathan Daw / Prod: Michael Taylor, Jeff Bruer
Bush Mechanics tells the story of four young Warlpiri men on a journey to visit a powerful elder living at a remote outstation. As they drive across the red dirt roads of the central Australian desert they must overcome mechanical mishaps and the trickery of a mischievous Munga Munga spirit. It will take all of their bush ingenuity to keep their car running and themselves alive.
Winner Flickerfest 2015 – Yoram Gross Award for Best Australian Animation
GREY BULL – 15min
Wri/Dir: Eddy Bell / Prod: Khoby Rowe
The moving and insightful GREY BULL about Martin a South Sudanese refugee who happens upon a bull who he believes is his spiritual totem he decides to rescue it from the abattoir he works in. Once home, the bull begins to jeopardise Martin's family's chance at fitting in. Martin is torn between his ancient cultural identity and his family's new life in Australia.
Winner Flickerfest 2015 – Virgin Australia Award for Best Australian Short Film
FLORENCE HAS LEFT THE BUILDING – 13min
Wri/Dir: Mirrah Foulkes / Prod: Alex White
Its the annual Christmas eve concert at the Marigold House Assisted Living Facility. All her friends are dying and Florence wants out. When the facility double books two rival Elvis impersonators Florence take the opportunity for one last hurrah. Starring a very unrecognizable Jacki Weaver
FLiCKERLAB
on Sat 24th 2.30pm is a free 'Concept to Market' workshop with Bronwyn Kidd (Flickerfest director) in conversation with special guest Writer/Director: Heath Davis.
Heath Davis is an award winning filmmaker whose films have screened and won awards at various international film festivals including Telluride, Tribeca and Flickerfest.
Since graduating from the University of Western Sydney, Davis has written and directed the short films Spoon Man, Bella, Bee Sting and Rabbit as well as numerous music videos and TVCs with Sydney based production house Scope Red.
Most recently Davis directed the concert movie for ARIA winners The Jezabels "The Jezabels Live at the Hordern" as well as the upcoming feature film "Broke" starring Steve Le Marquand, Max Cullen, Claire Van Der Boom, Steve Bastoni, Justin Rosniak, William Zappa and Brendan Cowell.
This workshop will take you on a journey from when you conceptualise a film idea through how to get it to market, with two industry experts.
Bronwyn Kidd will discuss marketing & distributing your films to global platforms.
BYRON ALL SHORTS 2015
Northern Rivers Short Film Competition
presented by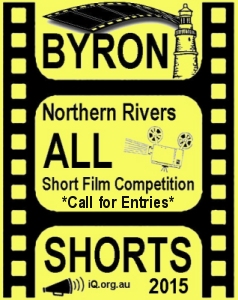 Sat 24th: Byron All Shorts Finalists Screening – door 4pm | films 4.30pm $12/10
(Includes ABC Open entries)
Sun 25th: Byron All Shorts Awards – door 7.30pm | awards 8.30pm
(Prior to Flickerfest's Best Of Australian Shorts $15/12, free for finalists)
Bangalow, A&i Hall
BYRON ALL SHORTS finalists programme
The Byron All Shorts are held on Saturday 24th Jan, with finalists from the Northern Rivers region hotly contesting for prizes that recognise excellence in short film making.
These amazing & best of local short films screened to a capacity house of over 400 people at the A&i Hall Bangalow last year.
Byron All Shorts were judged by an esteemed jury of film practitioners including: legendary Australian actor & activist Tony Barry, writer/director Heath Davis (of upcoming feature, Broke) & Screenworks GM Ken Crouch. The awards will be presented on Sunday night prior to the Best Of Australian Shorts programme.
BYRON ALL SHORTS – Awards Announcement
The Byron All Shorts were held on Sat 24th Jan. These amazing local films screened to a capacity house, with 19 finalists from the Northern Rivers region hotly contesting for prizes, that recognise excellence in short film making.
And the winners are:
iQ & FLiCKERFEST – JURY AWARD for BEST SHORT FILM
"CONDOM" – Wri/Dir/Prod: Sheldon Lieberman, Igor Coric
SOUTHERN CROSS CREDIT UNION – PEOPLE'S CHOICE AWARD for BEST SHORT FILM
"SPEAK TO ME" – Wri/Dir/Prod: Duncan James
SAE QANTM Creative Media Institute – JURY AWARD for EMERGING TALENT
"LEAVE ME" – Wri/Dir: Megan Donnelly
NORTHERN RIVERS COMMUNITY FOUNDATION – JURY AWARD for BEST DOCUMENTARY
"BEHIND THE MASK – BENNY ZABLE" – Wri/Dir/Prod: David Lowe / Prod: Kezia Geddes
iQ, FLiCKERFEST, SAE QANTM & SCCU – SPECIAL MENTION by the JURY
"A DAY IN VRINDAVAN" – DoP: Filip Cargonja, Kuva Zakheim / Editor: Hilary Hladini Zakheim / Prod: Bhava Films
iQ, FLiCKERFEST, SAE QANTM & SCCU – SPECIAL MENTION by the JURY
"MEMORIES OF SARAJEVO" – Dir/Prod: Karena Wyn-Moylan
iQ, FLiCKERFEST, SAE QANTM & SCCU – SPECIAL MENTION by the JURY
"GENTLY BENTLEY" – Wri/Dir/Prod: David Lowe
This finalists programme screened on Saturday 24th January 4.30pm at Bangalow A&i Hall; alongside Flickerfest's 3 days of the worlds best 'Short Films – Licensed To Thrill'.
Support our regions local stories & support the best of our local filmmakers, alongside the best in the world.
Thank you & congratulations to all entrants, finalists & winners!
The Byron All Shorts 2015 finalists selected from almost 60 entries are:
(in alphabetical order)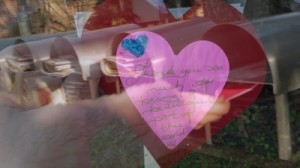 1000 LETTERS OF LOVE (SAE) – 8:22min
Wri/Dir/Prod: Corby Lee Beel
Living in a world where destruction, selfish ambition & hate have become normal to witness in our society, there is a strong need for us to view ourselves as one & share a message of love, for a kinder future, The kindness of strangers can really make adifference to those who are recipients & change the way we see others & ourselves.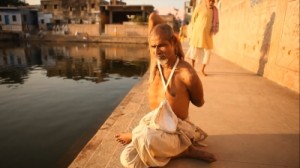 A DAY IN VRINDAVAN (SAE) – 8min
DoP: Filip Cargonja, Kuva Zakheim / Editor: Hilary Hladini Zakheim / Prod: Bhava Films
Journey to the sacred land of Bhakti, the village of Vrindavan, through this film-meditation. Experience the simple and devoted lives of the villagers from morning till night, and be inspired by the majesty of the land around them.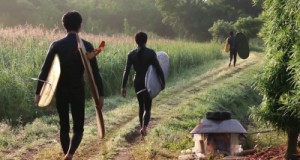 A NEW GENERATION – 6:33min
Wri/Dir/Prod: Keita Ikawa
This movie is about focusing on a Japanese family life after Tsunami hit Japan in 2011.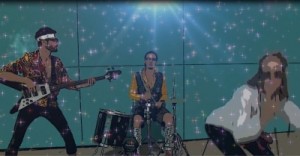 ASTROGURL (SCU) – 3:30min
Dir/Prod: Michelle Adams / Band: Nebuluv
An artistic misfit is obsessed with both outer space and a girl in his class who he dreams of becoming his comic book heroine, Astrogurl. Romantic narrative inspired by the experimental era of 1980s music video, including satirical performance miming.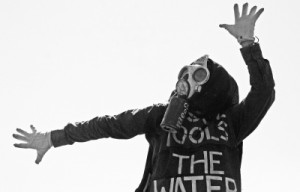 BEHIND THE MASK- BENNY ZABLE – 23min
Wri/Dir/Prod: David Lowe | Prod: Kezia Geddes
Benny Zable the legendary artist & activist talks about the art behind his activism, from the Franklin to Bentley & beyond.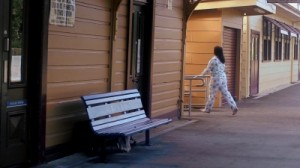 BOUND (SAE) – 2:51min
Wri/Dir/Prod: Myriam Frank
Bound, an original story by Myriam Frank, follows the life of Paula, a cheerful and contented woman in her twenties, who's control of her life gets taken away from her. Not knowing how to react she follows her instincts, which leads her on an emotional journey.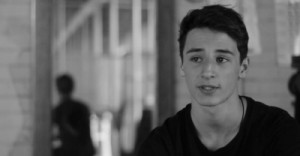 BRODIE STANTON – A FILM PORTRAIT – 2:55min
Wri/Dir/Prod: Jayden Morrison (Richmond River High)
A brief insight to Brodie Stanton's life as a MMA (Mixed Martial Arts) fighter.
Premiere Screening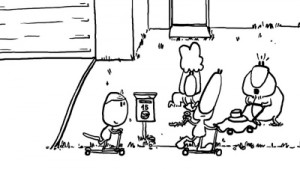 CONDOM – 3:48min
Wri/Dir/Prod: Sheldon Lieberman, Igor Coric
Recorded and set in Bryon Bay, and animated in Brisbane. When six year old Spike finds a used condom, Dadda attempts to explain about boys' schmekels and girls' knutzas, and exactly what a condom is for.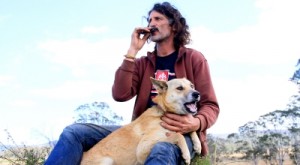 DINGO LOVE (ABC Open short) – 3:45min
Wri/Dir/Prod: Debrah Novak
A story of a farmer and his pack of Dingos, and how his love for them has changed his thinking.
Premiere Screening – ABC Open contributor – this is Debrah's first film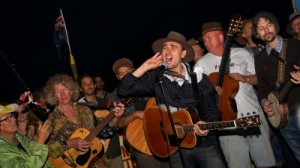 GENTLY BENTLY – 4min
Wri/Dir/Prod: David Lowe
A music video for Luke Vassella's anthem for the Bentley blockade, featuring many heroes of the gasfield-free movement in the Northern Rivers.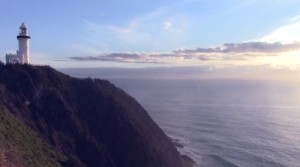 LEAVE ME – 5:27min
Dir: Megan Donnelly (Mullum High)
An original music video clip to an original song by Megan Donnelly.
Premiere Screening – this is Megan's first film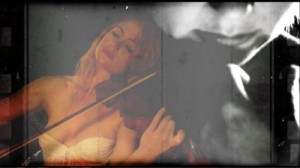 EQUILIBRIUM (SAE) – 3:50min
Wri/Dir/Prod: Lucy Love
A music video about trying to find balance when love has overwhelmed you. Going to a deeper level within yourself exploring your inner world of emotion and allowing yourself to be vulnerable, even when that is daunting and scary. Because if you want to find lasting love, deep love, deep connection, it begins with finding that within yourself.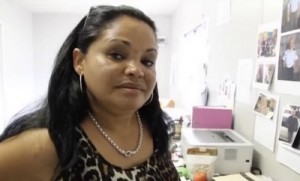 MARY TORRENS & THE GODS OF WHEAT ST (ABC Open short) – 4:45min
Wri/Dir/Prod: Jeanti St Clair
Mary Torrens is a Bundjalung woman from Casino, whose partner John Bell is the writer of the Indigenous television series, which was filmed in Northern NSW. When she was recruited as the Extras Casting Co-ordinator for the drama series, it was an entirely new role for the former social worker. I spent two days shadowing Mary on set with fellow ABC Open contributor J.J. Cobbo on camera with the invaluable support of ABC Open North Coast Producer, Catherine Marciniak. Mary's strong community connections with the Casino and Kyogle mobs made her the ideal choice to take on the task of Extras Casting Coordinator for the six-part series.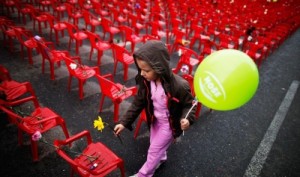 MEMORIES OF SAREJAVO – 5:37min
Dir/Prod: Karena Wyn-Moylan
The Siege of Sarajevo was the longest siege in modern warfare – lasting over 3 years & slaying over 10,000 people. At the height of the siege two young lovers, Admira & Bosko, Muslim & Sebian (Christian) respestively, tried to escape across the one bridge in the city. This is a short photographic history of this event using original war photography set to a soundtrack of an original song by Karena Wyn-Moylan which forms the basis of her radio documentary 'Memories Of Sarajevo: The Myths & The Legends'. Premiere Screening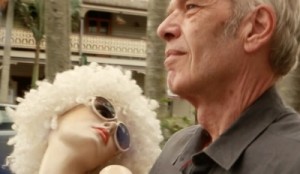 SPEAK TO ME – 10:30min
Wri/Dir/Prod: Duncan James
Recently widowed small town resident and bookstore owner 'William' lives a lonely existence. Emotionally burdened by the tragic loss of his partner and son he now struggles with the monotony of his daily grind and feelings of helplessness. During a lunch break he stumbles across what he believes could be a way to help conquer his crippling emotions and feelings of isolation. Could Williams plan of creating 'mirror' images of his sorely missed loved ones, ultimately provide him with another chance of happiness? Or is his idea doomed from the start? Filmed in Mullumbimby, Myocum and Main Arm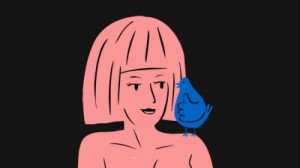 TEAGAN – 2:43min
Wri/Dir: Sheldon Lieberman, Igor Coric, Teagan Thisby Young / Prod: Tim Brown
A short about a Brisbane trans-gender woman's transition, has screened at 33 festivals worldwide. A story of transition – from male to female, and from despondency to happiness. Using recorded interview material and representative artwork, this short touches on the fear and loneliness of living in the closet, and the joy and confidence that comes with stepping into the light.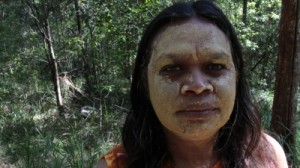 THE AB-SORPTION METHOD – 8:10min
Wri/Dir/Prod: Penny Evans (Lismore TAFE student)
Violet lives in small bedsit & spends what money she has on 'whitening agents' in an effort to blend in. But Violet is about to get a life changing visit from her past.
This is Penny's first film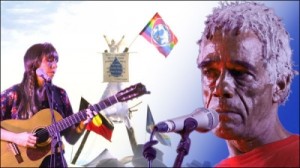 WELCOME TO COUNTRY (as opposed to Welcome to a Gasfield) – 7:11min
Wri/Dir/Prod: Susie Forster
Delivered off-the-cuff & set to a live recording of Dusty Broken Windows by Andrea Soler, this moving speech by Githabul Elder yilla, (aka Uncle Kevin Boota) was filmed as a key movement in the mobilisation of the North Coast community & Bentley farmers against the would-be mining company Metgasco. This is something that every Australian, whether original or non-indigenous should hear.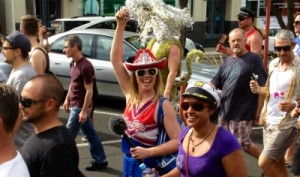 XOXO 2480 – DEE DEE CHENILLE – 9:30min
Wri/Dir/Prod: Rachel Scollay
With a strange and unusual fabric fetish, Lismore's inaugural burlesque exchange student Dee Dee Chenille finds herself in hot pursuit of Destiny, while making a documentary about her host community.
Flickerfest & Byron All Shorts is presented with iQ, and is a fund-raiser for the iQ Arts & Eco Reserve.
BYRON ALL SHORTS PARTNERS
Thank you, your support is greatly appreciated & also supports our regions creative industries.
Festival Creators and Cash Prize Partners (Jury Award for Best Short Film)


Creative Media Partner & Emerging Talent Cash Prize Partner

Event Partner & Audience Award Cash Prize Partners

Industry Prize Partners


Cash Prize Partners

Media Partners





Production Partner