27th International Short Film Festival
Australia's leading Academy®Accredited
& BAFTA recognised short film festival
Fri 26 – Sun 28, January 2018
Mullum Civic Hall, Mullumbimby
FLiCKERFEST 2018 – 27th INTERNATIONAL SHORT FILM FESTIVAL
and BYRON ALL SHORTS Northern Rivers Short Film Comp
PROGRAMME, TIMES & TICKETS
Friday 26 Jan: Opening Night Party – door 7pm | films start 8pm – Best Of Australian Shorts $25/22 conc
Tasty snacks, music  & complimentary drinks from Rosnay Organic wine, Youung Henrys beer, Parkers Organic juices – BUY TIX
Saturday 27 Jan: Byron All Shorts (prog below) – door 3pm | films start 4pm, $14/12 conc – BUY TIX
Saturday 27 Jan: Best Of International Shorts - door 7pm | films start 8pm, $16/14 conc – BUY TIX
Sunday 28 Jan: Short Laughs Comedy – door 7pm | films start 8pm, $16/14 conc – BUY TIX
Festival Pass: $55/45 conc – BUY TIX
Run-time: (approx 110min each session)
Classification: (under 15yrs to be w/adult)
Tickets: * Please Note: Moshtix online sales close 1 hour prior to each screening (but tix are then available at the door)

All sessions approx 110 mins (Classification: under 15yrs to be w/Adult)
Flickerfest Cafe
Open daily: 1hr prior to sessions.
Serving delicious organic treats & drinks.
Join us for a fabulous weekend of the best short films that the local region, Australia & the world has on offer.
Flickerfest & Byron All Shorts is presented with iQ, and is a fund-raiser for the iQ Arts & Eco Reserve.
Further Inquires: 0414 779 881
ABOUT
Celebrating its 27th year, Flickerfest, Australia's leading Academy® Award accredited and BAFTA-recognised Short Film Festival, and the country's largest Australian & International short film competition, screens the best of shorts from Australia and around the globe; ensuring the presentation of A-list short film programmes recognised amongst the best in the world.
Flickerfest screens for 10 days under the summer stars at Bondi Beach from 12-21 January 2018, with selected highlights the most entertaining and innovative short films from around the world touring Australia on a 50+ venue national tour from Jan – May 2018; with Byron shire being one of the first screenings after Bondi.
Flickerfest is screening for its 20th year in the Northern Rivers region in 2018 and will celebrate its 27th birthday since the festivals 1st ever screening in Balmain, Sydney back in 1991.
The Flickerfest 2018 tour will take place at it's new home of the air-cooled Mullum Civic Hall, screening a smorgasbord of the worlds and Australia's best shorts over one big weekend handpicked from a record 2,500 entries.
Along with the Byron All Shorts finalists screening, audiences will experience the best of short films from the Byron Region, Australia and around the World over 3 cinematic-packed days.
Come celebrate amazing independent film-making in Mullumbimby from the 26-28 Jan.
FLiCKERFEST 2018 PROGRAMME HIGHLIGHTS
Friday 26 Jan, 7pm – Opening Party & 8pm – Best Of Australian Shorts
Following the Opening Party, Flickerfest is thrilled to present its Best Of Australian Shorts programme, a diverse range of stories from across Australia that celebrate our unique identity and culture. Highlights include: the beautifully crafted and creative Australian animation Lost Property Office about Ed its sole inhabitant who in many ways is as lost as the items themselves, and currently short-listed for an Academy® Award. Plus the dramatic and inspiring Miro, a World War II Aboriginal Western short film staring Mark Coles Smith; and Fysh a heart warming and quirky short that tells the story of an old man and the fish that changed his life, directed by Billie Pleffer, who most recently directed the series 'Deadlock' in the Northern Rivers for the ABC..
Saturday 27 Jan, 4pm – Byron All Shorts (full details below)
Also returning is Byron All Shorts, for the 12th year presenting the best of local shorts from the Northern Rivers; encouraging audiences to experience the many amazing films & local stories that are produced in the region each year. 16 local short films will screen across this 120-minute programme. Byron All Shorts is judged by an esteemed jury of industry practitioners.
Saturday 27 Jan, 8pm – Best Of International Shorts
Join us as we celebrate a selection of film gems from across the world, selected from the Academy® Accredited Sydney competition with the Best Of International Shorts programme. Highlights include: the moving and insightful All Of Us from Germany based on a true story that sees Christian and Muslim bus passengers in Kenya face an attack by extremist group the Al Shabaab, shortlisted for the 2018 Academy® Awards, the hilarious An Imagined Conversation With Kanye West And Stephen Hawking from Canada. Over a Chinese food picnic at the beach Stephen Hawking and Kanye West discuss dance moves, Drake and the art of divination. And the timely and culturally relevant Wren Boys from Ireland that shines a spotlight on the theme of Gay marriage. On the day after Christmas a catholic priest from Cork drives his nephew to prison..
Sunday 28 Jan, 8pm – Short Laughs Comedy
Enjoy an evening of laugh out loud comedy from Australia and across the world with the Short Laughs Comedy programme. Highlights include: the hilarious Fern from the UK about a woman who loses her husband and finds a potted plant. Home grown comedy Your Call Is Important To Us that confirms our worst fears about call centres when were asked please hold and oddball comedy It's Complicated from South Africa. When lonely Andy invites a girl who he met online to his apartment he falls head over heals for her despite his flatmate Nigel's repeated attempts to point out her obvious flaws.
View more: FLiCKERFEST 2018 Tour film trailers here!
Local Mullumbimby residents Flickerfest director Bronwyn Kidd and Flickerfest Production/Tour manager Shane Rennie are thrilled to be bringing the festival home to their own town and look forward to sharing some incredible festival highlights with their local region.
Don't miss this one-off chance to see this and other amazing shorts before they continue their journey around the world; curated from the Flickerfest competition screenings at Bondi; expect to experience the best in short film-making Australia & the world has on offer.
Watch the Flickerfest 2018 Festival trailer and Flickerfest 2018 Tour trailer
 
This year our Flickerfest 2018 Festival & Tour trailers in a FLiCKERFEST first, an Australian feature parody, with an 80's fish-out-of-water Croc Dundee descending on Bondi Beach. Written & directed by award-winning Sheila Jayadev of Emerald Productions & Producers Julian Constanzo of Positive Ape & Lyn Nofor of Emerald Productions, the trailer features the wonderful Darren Gilshenan & delightful Anna Bamford.
Thank you all!..
BYRON ALL SHORTS 2018
Northern Rivers Short Film Competition
presented by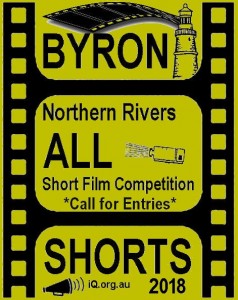 Sat 27 Jan: Byron All Shorts Finalists Screening – door 3pm | films 4pm $14/12 – BUY TIX
Sun 28 Jan: Byron All Shorts Awards – door 7pm | awards 8pm
(Prior to Flickerfest's Short Laughs Comedy programme $16/14, free for finalists)
Mullumbimby Civic Hall
About BYRON ALL SHORTS
The Byron All Shorts screens on Saturday 27 Jan, with finalists from the Northern Rivers region hotly contesting for prizes that recognise excellence in short film making.
The Byron All Shorts programme is an amazing showcase of approx 110min of the best of local short films & screened to a capacity house of over 300 people last year.
Support our regions local stories & see the best of our local filmmakers, alongside the best in the world.
(The awards presentation is on Sunday night prior to the Short Laughs Comedy programme).
THE JURY: Byron All Shorts will be judged at the screening by an esteemed jury of industry practitioners including: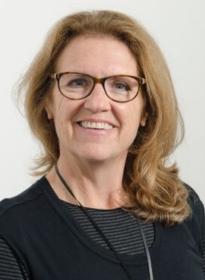 Anne Chesher (Producer/Lecturer)
Creative Media Producer for the film and television industry and also Senior Lecturer and Acting Head of Film at SAE Creative Media Institute. Anne was instrumental in establishing National Geographic Channel in Australia on the Foxtel platform from its launch in 1997. During recent years Anne has produced curriculum based interactive creative media for broadcast drama, documentary and online platforms on award winning projects such as Showtime's Tim Winton's Cloudstreet, SBS's Go Back To Where You Came From, ABC's Mabo and online ABC Splash.
Anne is also Associate Producer for Gibbs Media working with an executive team developing fifty-two animated episode series and multiplatform features of the Australian iconic book Snugglepot and Cuddlepie for Australian and global television markets.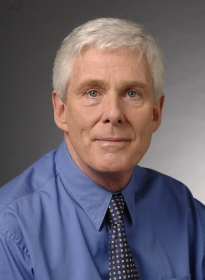 Tim Brook-Hunt (Executive Producer)
Tim started working in the Film and TV industry in 1983 as Producer of 14 Animated Specials for Sydney-based BURBANK FILMS. Between 1988 and 2000, Tim held senior positions with the Australian production companies Beyond International and Yoram Gross Film Studio (now Flying Bark). In 2002, Tim co-founded the production company Sticky Pictures.
Tim's Executive Producer credits include two animated feature films and eight animated TV series such as Blinky Bill, Flipper, and Old Tom, Yakkity Yak, Pearlie and Dennis & Gnasher.
In 2007, Tim was appointed Executive Head of Children's Content for ABC TV, where he led the launch of the digital school-age channel ABC3 (now ABC ME) and the relaunch of pre-school channel ABC Kids. He was also responsible for ABC TV's Educational programs and ABC's on-line content for children.
Tim is a founding member of the Board of the Asian Animation Summit, an annual event designed to showcase Asian-region animation projects and stimulate the co-production
and co-financing of animation in the region. Tim has lived in the Northern Rivers since 2014, where he provides mentoring and consulting services.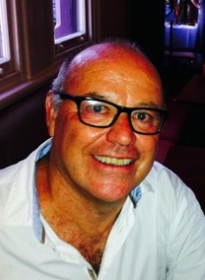 Paul Melville (Executive Producer)
In 2016 and 2017 Paul post-produced and wrote Ice Wars, a four-part observational documentary series with Northern Pictures for ABC 1 on Police, Legal and Community responses to the Crystal Methamphetamine Epidemic. He was also developing other projects including a documentary series with Northern Pictures for the ABC on Post Traumatic Stress Disorder in Australian Defence Force veterans and serving personnel.
Since moving to the Northern Rivers, I have started my own radio show on River FM Community station on Fridays from 10 pm.
From 2009-2015 Paul was the Executive Producer and Consultant at SEVEN Network: Anh Does Vietnam, Please Marry My Boy with ITV Studios and Beauty and the Geek series 4, 5 & 6 with Shine Australia. Producing and Directing 10 x 1 hours of Anh Does…Travel programs; My Ireland, 2 X 1 hours a food and cultural tour of Ireland with My Kitchen Rules Chef Colin Fassnidge; My France, a 6 x 1 hours personal journey back to France with MKR chef Manu Feildel.
In earlier years Paul was the Executive Producer of Tonight Live with Steve Vizard; Good Morning Australia; Coast to Coast with television legend Graham Kennedy; Midday with Ray Martin; Royal Wedding live from London with Dame Edna; & the 1988 Australia Day Bicentennial celebrations.
1979-1984: Paul was the Researcher and Producer, The Mike Walsh Show, travelling regularly to the US in search of stories for the show. During those six years, Paul learnt the fundamentals of reaching and keeping audiences while being exposed to many of the most outstanding performers, directors and producers of our times.
1977 – 1979: Paul began his television career in the summer of 1977/ 78 as a cadet Journalist trainee at ABC Radio and Television News in Sydney.
BYRON ALL SHORTS 2018 Finalists Announcement
Thank you & congratulations to all entrants; below are the finalists selected from almost 50 entries.
Finalists announced in alphabetical order (run-order, stills etc, to come soon)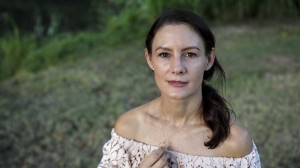 Bent Not Broken / 9min / 2017 (The Channon)
Dir/Prod: David Lowe & Eve Jeffery (Cloudcatcher Media)
Helen Bender lost her father after a long, bruising fight with invasive gas companies. This is her warning to other Australians facing this threat.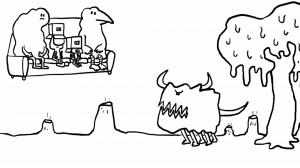 Bin & Tuk / 3min / 2017 (Main Arm)
Wri/Dir: Sheldon Lieberman, Igor Coric | Prod: Stephanie Walsh (Bigfish)
Spike & Dadda are leaving the planet.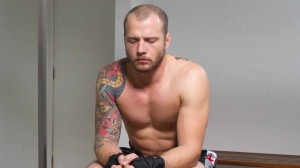 Distortia / 7min / 2017 (Byron)
Wri/Dir: Luca Fox | Prod: Natalie Grube
An aging boxer prepares for his toughest fight yet, little does he know he stands to lose more than just his mind.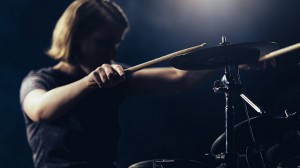 Drummer Girl / 6min / 2017 (Bangalow)
Dir: Sophie Hexter | Prod: Poppy Walker (H.W. Collective)
Her life changed in the blink of an eye. Music set her free.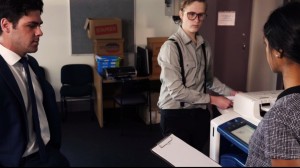 Fired / 4min / 2017 (Lismore)
Wri/Dir/Prod: Jy Patterson
When the efficiency officer of an up & coming tech company decides to take actions into her own hands to combat sexual harassment in the work place, Dan didn't expect to be on the receiving end of it.
Good Fortune Island / 17min / 2017 (Mullumbimby)
Wri/Prod: Gemma Hasset | Dir: Jade Hassett | Actor/Prod: Saya Minami
After the Fukushima disaster, young Hiro Takaishi is sent to live with his Aunt Saeko in Australia for year, whilst his mother back in Japan battles leukemia. He is forced to come to terms with reality when his mother passes away. Frightened and unsure, Hiro must gain a new understanding of his life in Australia.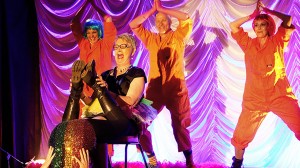 Happy Endings / 10min / 2017 (Lismore)
Wri/Dir/Prod: Rachel Scollay
Happy Endings chronicles the frolicking adventures of burlesque exchange student Dee Dee Chenille who's on a quest to unravel the very fabric of Australian society. Part socialite, part investigative journalist, Dee Dee becomes an ambassador for marriage equality, leading to her highest profile interview yet and an explosive celebration of happy endings.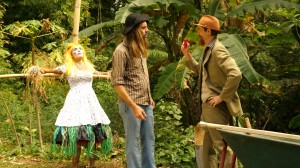 Jack & Jill / 8min / 2017 (Nimbin)
Wri/Dir/Prod: Heather O'Donnell
An itchy love triangle set on the back of gardening. Jack & Jill is the story about a scarecrow & two men who long for love & will do just about anything to get it.
Keeping Custom / 12min / 2017 (Lennox Head)
Wri/Dir/Prod: Annie Benzie
After eight years of marriage Roger and Gwen decide to participate in a traditional wedding ceremony in Gwen's mother's village, on Normanby Island, PNG. It's not just about them as a couple, it's about the coming together of two clans. The ceremony hasn't been performed in the village for many years.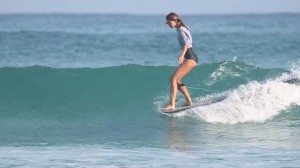 Lore Of The Sea / 4min / 2017 (Byron)
Wri/Dir/Prod: Keita Ikawa
How to keep surfing while pursuing your dream. A short film presenting Mademoiselle of the Sea Laure Mayer creator and designer of Lore of the Sea in her second home Byron Bay Australia.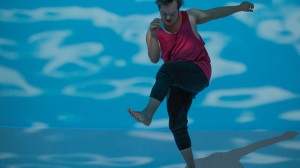 Making Waves / 6min / 2017 (Lismore)
Wri/Dir/Prod: Karenza Ebejer
Proffesional dancer Max McAuley has down syndrome. He is showcased in this workby the watery world of his dreams. He performs with his mentor Michael Hennessey, & with his girlfriend.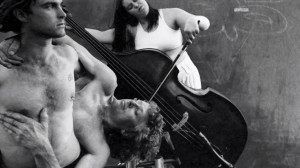 Meeting Mick / 7min / 2017 (Suffolk Park)
Wri/Dir/Prod: Susie Forster
Tim Winton-Brown met Mick on the dance floor. Tim was still recovering from the accident that left him with incomplete quadriplegia. Mick's s creativity was infectious and started Tim on his own artistic journey.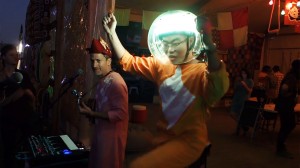 Monkey Monkey Shake Shake 3 / 9min / 2016 (Main Arm/Byron)
Wri: Sheldon Lieberman & Sem Han / Dir: James Henry | Prod: Stephanie Walsh (Bigfish)
From the depths of near breaking up, to the heights of Splendour In The Grass, follow the next chapter of MMSS as they navigate the challenges of performing stupid songs in ridiculous costumes.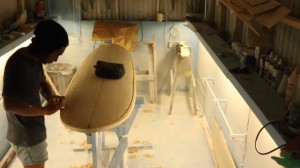 Surfers Country / 6min / 2017 (Byron/Tweed)
Wri/Dir/Prod: Keita Ikawa | Dir: Jun Kurahashi
Jun Kurahashi is a Japanese surfboard shaper who sticks to hand shaping. This film is about his board making using local materials.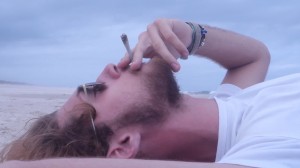 The French Backpacker / 7min / 2017 (Myocum/Brunswick Heads)
Wri/Dir/Prod: Duncan James
A French backpacker explores a lonely section of Australian coastline.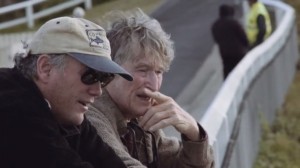 William Finnegan – Barbarian Days / 5min / 2017 (Byron)
Wri/Dir/Prod: Darius Devas (Being Films)
A short portrait on William Finnegan, narrated with excerpts from his Pulitzer prize winning memoir 'Barbarian Days'. Featuring Rusty Miller.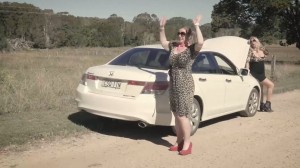 Women Like Us – Over The Hill / 2min / 2017 (Mullumbimby)
Wri: Mandy Nolan | Dir/Prod: Marcus Omullane
In a climate of high profile sexual harassment law suits, 'Women Like Us' shows what it's like to be sexually harassed by people in the driver's seat.
BYRON ALL SHORTS 2018 Awards
The Byron All Shorts are held on Sat 27 Jan. These amazing local films screen to a capacity house each year, with finalists from the Northern Rivers region hotly contesting for prizes, that recognise excellence in short film making from the Northern Rivers region.
The Awards are:

 and  


iQ & FLiCKERFEST – JURY AWARD – BEST SHORT FILM
$250 cash, Avid Media Composer Software (value over $3,000)
Screenworks Membership, Season Pass+1 to Mullum/Byron Flickerfest 2018


SAE QANTM CREATIVE MEDIA INSTITUTE – JURY AWARD – EMERGING TALENT
$250 cash, 1/2 day edit or film shoot (In Your Face Productions)
Screenworks Membership, Season Pass+1 to Mullum/Byron Flickerfest 2018

 and  


AUDIENCE AWARD – BEST SHORT FILM
$250 cash, 1/2 day edit or film shoot (In Your Face Productions)
Screenworks Membership, Season Pass+1 to Mullum/Byron Flickerfest 2018
BYRON ALL SHORTS – PARTNERS
Thank you to our partners, your support enhances our regions creative industries & is greatly appreciated.
Flickerfest & Byron All Shorts is presented with iQ, and is a fund-raiser for the iQ Arts & Eco Reserve.
MAJOR PARTNERS & PRIZE PARTNERS


 and 

 
 iQ & Flickerfest – Festival Creators and Cash Prize Partners (Jury Award for Best Short Film)


SAE Qantm, Creative Media Institute – Creative Media Partner & Cash Prize Partner (Jury Award for Emerging Talent)
INDUSTRY PRIZE PARTNERS


Avid Software
MEDIA SUPPORTERS