30th International Short Film Festival
Australia's only Academy® Qualifying
& BAFTA recognised short film festival.
Thu 18 February – Sat 20 February 2021
Mullum Civic Hall, Mullumbimby.
BYRON ALL SHORTS 2021 AWARDS ANNOUNCEMENT
iQ & FLiCKERFEST – JURY AWARD for BEST SHORT FILM
'Bama'
Wri/Dir/Prod: Jahvis Loveday (Ocean Shores)
$250 AUD, Avid Media Composer Software (value over $1,300)
SAE Creative Media Institute – JURY AWARD for EMERGING TALENT
'In The Light Of Day'
Wri/Dir/Prod: Ethan Lamb-Kelly (Myocum)
$250 AUD, 1/2 day In Your Face Productions edit or film shoot
iQ & FLiCKERFEST – AUDIENCE AWARD for BEST SHORT FILM
'Bama'
Wri/Prod/Prod: Jahvis Loveday (Ocean Shores)
$250 AUD, 1/2 day In Your Face Productions edit or film shoot
Jury Special Mention
'How Much Can A Koala Bear'
Wri/Dir: Chris Davis | Prod: Chris Davis, Ben Gerbanis (Lennox Head)
Jury Special Mention
'Rise'
Wri/Dir/Prod: Guinevere Rose (Casino)
*All award winners also receive a 1yr Screenworks Membership & Season Pass+1 to Mullum Flickerfest 2022.
FLiCKERFEST 2021 – 30th INTERNATIONAL SHORT FILM FESTIVAL
and BYRON ALL SHORTS Northern Rivers Short Film Comp
PROGRAMME, TIMES & TICKETS
Thursday 18 Feb: doors 7pm- Opening Night Drinks | films start 8pm- Best Of International Shorts $25/22 conc (+bf) SOLD OUT
Tasty snacks & complimentary drinks from Rosnay Organic wine, Gage Roads beer, Parkers Organic juices
Friday 19 Feb: 8pm- Best Of Australian Shorts, doors 7pm, $16/14 conc (+bf) SOLD OUT
Saturday 20 Feb: 4pm- Byron All Shorts & Awards (full programme details below), doors 3pm, $14/12 conc (+bf) SOLD OUT
Saturday 20 Feb: 8pm- Short Laughs Comedy, doors 7pm, $16/14 conc (+bf) BUY TIX
Run-time: (approx 110min each session)
Classification: (under 15yrs to be w/adult)
(online sales close 1 hour prior to each session)
Tickets also available at the door..
Covid-safe event at 75% capacity, with allocated seating on arrival.
Any general or tickets enquires pls call Shane: 0414 779 881
Flickerfest Cafe
Open daily: 1hr prior to sessions.
Serving delicious LuLu's cakes, Byron pizza, Byron organic coffee, tea, organic Rosnay wine, Gage Roads beer & PS Organics drinks.
*Cashless transactions preferred for Tickets at door & Cafe!
Join us for a fabulous weekend of the best short films that the local region, Australia & the world has on offer.
Flickerfest & Byron All Shorts is presented with iQ, and is a fund-raiser for the iQ Arts & Eco Reserve.
ABOUT MULLUM FLiCKERFEST
Celebrating its 30th year, Flickerfest, Australia's only Academy® Qualifying and BAFTA-recognised short film festival, and the country's largest Australian & International short film competition, screens the best of shorts from Australia and around the globe; ensuring the presentation of A-list short film programmes recognised amongst the best in the world.
Flickerfest screened for 10 days under the summer stars at Bondi Beach in late January 2021, now selected highlights of the most entertaining and innovative short films from around the world are touring Australia on a 50+ venue national tour from Feb – Oct 2021; with Byron shire being the first screenings after Bondi.
Flickerfest is screening for its 24th year in the Northern Rivers region in 2021 and will celebrate its 30th birthday since the festivals 1st ever screening in Balmain, Sydney back in 1991.
The Flickerfest 2021 tour will take place at the Mullum Civic Hall, screening a smorgasbord of the worlds and Australia's best shorts over one big weekend handpicked from a record 2,700 entries received from over 100 countries for Flickerfest Bondi.
Along with the Byron All Shorts finalists screening, audiences will experience the best of short films from the Byron Region, Australia and around the World over 3 cinematic-packed days.
Celebrate amazing independent film-making in Mullumbimby from the 18 Feb – 20 Feb.
FLiCKERFEST 2021 PROGRAMME HIGHLIGHTS
Thursday 18th February
7pm – Opening Night Party
Join us as we celebrate our 24th year in the Northern Rivers to launch our festival of short films in style with a catered opening night party including complimentary tasty snacks & drinks from our partners Rosnay Organic Wines, Gage Roads Beer and Parkers Organic Juices.
…followed by…
Following the Opening Party, Flickerfest is thrilled to present its Best Of International Shorts programme, a selection of film gems from our Academy® qualifying and BAFTA recognised competition in Bondi.
Highlights include: the Australian premieres of the hilarious French animation 'Normal' winner of Best Animation at Flickerfest Bondi, 'David' starring legendary comedy actor Will Ferrell directed by actor Zachary Woods (The Office), who said he "wanted to make a movie about people who are funny and sad and trying their best – which, in my limited experience, is most people' and the heart warming and incredibly soulful" 'Frankie Jean And The Morning Star' from New Zealand.
Friday 19th February
Flickerfest is thrilled to celebrate a diverse range of stories from across Australia that celebrate our unique identity and culture with our Best Of Australian Shorts programme, selected from 7 programmes in our Academy® Qualifying competition in Bondi.
Highlights include: the intimate and moving drama 'This River' shot in Lismore by locally grown director Naomi Fryer, awarded Best Direction at Flickerfest Bondi, finely crafted indigenous thriller 'The Moogai' by local Bundjalung man Jon Bell (Gods Of Wheat Street) and the delightfully clever animation 'Roborovski' by actors Tilda Cobham- Hervey and Dev Patel,(Lion, Hotel Mumbai) penned by Oscar nominated writer John Collee (Happy Feet, Master and Commander), about an adorable miniature hamster seeking revenge, awarded Best Australian Animation at Flickerfest Bondi.
Saturday 20th February
4pm –

Byron All Shorts (see full programme below)
Also returning is Byron All Shorts, for the 16th year presenting the Best Of Northern Rivers Shorts; encouraging audiences to experience the many amazing films & local stories that are produced in the region each year. 14 local short films will screen across this 105-minute programme which will celebrate an incredible range of themes and stories. Byron All Shorts is judged by an esteemed jury of local Northern Rivers industry practitioners. The awards ceremony will be held 15-20mins after the screening (time to allow the Jury to decide the winners) & will conclude by 7pm.
Highlights include: a celebration of the culture of women surfers in Lennox Heads 'Changing Tides' wri/dir Mia Schirmer; and teenage empowerment short 'Get Out Of Your Head' wri/dir Rose Eadie; plus unique female driven environmental activism 'Raw Action' Iris Ray-Nunn & Trevor Avedissian; and a young aboriginal boys connection to culture and family 'BAMA' wri/dir Jahvis Loveday.
Enjoy an evening of clever comedy from Australia and across the world with the Short Laughs Comedy programme.
Highlights include: the cute and heart warming 'Pawsea: the Melancholic Ruminations Of A French Bulldog' where Rocky certainly has a lot on his mind as he searches for meaning, delightful French short 'A La Mode' set in a kingdom tormented by fashion crazes and the hilarious Australian short 'Glen' where our 50 something hero must come face to face with facebook in his quest for new love.
Don't miss this one-off chance to see these amazing shorts before they continue their journey around the world; curated from the Flickerfest competition screenings at Bondi; expect to experience the best in short film-making Australia, the world & the region has on offer.
Check out the Flickerfest 2021 Tour trailer

This year our Flickerfest 2021 Tour trailer celebrates yet another ode to an iconic film, our very own tribute to Baz Luhrman's iconic classic 'Moulin Rouge'. We're thrilled to share our modern day loved-up Satine & Christian. Written & directed by Flickerfest alumni Rebekah Jackson, & produced by Elaine Beckett of Trackdown and Angus Young of Brewcasa, our Moulin Rouge tribute features the wonderful talents of Tysan Towney, Ariane Sallis & Stephen Hunter and was made possible by some incredible supporters including Trackdown Studios, Spectrum Films, The Solid State, Brewcasa Creative, Panavision, & Chicken & Chips Casting with photography by Alina Gozina. Thank you all!.
Great Short Film Never Dies!

BYRON ALL SHORTS
Northern Rivers Short Film Competition
presented by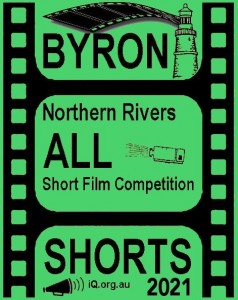 Sat 20 Feb: Byron All Shorts Finalists Screening – door 3pm | films 4pm $14/12
Sat 20 Feb: Byron All Shorts Awards – will be held 30mins after the Byron All Shorts screening & will conclude by 7pm.
Mullumbimby Civic Hall
About BYRON ALL SHORTS
Also being presented is the Best of Northern Rivers Shorts at the Byron All Shorts finalist's screening, selected from around 50 entries each year, showcasing a wonderful new collection of creative shorts from our very talented local filmmakers on a range of themes that reflect Northern Rivers life including drama, environment, surfing, music, comedy, love and everything in between.
The Byron All Shorts screens on Saturday 20 Feb, with finalists from the Northern Rivers region hotly contesting for prizes that recognise excellence in short film making.
Support our regions local stories & see the best of our local filmmakers, alongside the best in the world.
*The awards presentation is on Saturday 20th Feb, 30mins after the Byron All Shorts screening & will conclude by 7pm.
BYRON ALL SHORTS 2021 – Northern Rivers Short Film Finalists Programme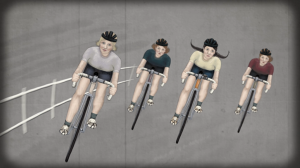 Cadence / 5min / Grafton
Dir/Prod: Danny Loyden | Wri/Prod: Samantha Lovejoy
Cadence, a young cyclist who is disheartened by a world dominated by cars, longs for the days when everyone rode a bike. In a moment of melancholy, she is propelled on an unexpected journey back in time to the heyday of cycling to battle it out on the track against tenacious young women for two-wheeled glory. But what will the future hold for this place they once called Bike Town?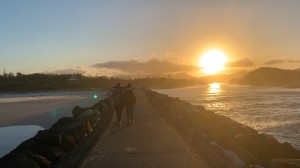 Get Out Of Your Head / 9min / Mullumbimby / Cape Byron Steiner School
Dir/Wri/Prod: Rose Eadie
A teenage girl, who has to overcome personal obstacles in order to accept herself.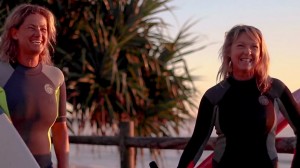 Changing Tides / 7min / Lennox Head / Xavier Catholic College, Ballina
Dir/Wri/Prod: Mia Schirmer
Changing Tides explores the culture of female surfers in the town of Lennox Head.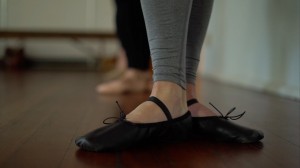 Ballet Class / 5min / Nimbin
Dir/Wri: Colleen Coy | Prod: Mirth Productions
Ballet Class is a short film introducing participants of the 2020 Nimbin adult ballet class. This art documentary warmly features a supportive community of diverse individuals that find health and joy through dance.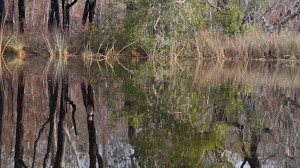 Esk / 7min / shot in Clarence River
Dir/Wri/Prod: Rani Brown
Raging bushfires devastated the Esk River, in Northern NSW in December, 2019. We journey along this ancient, perennial river and see it slowly transform as it regenerates after the firestorms. We come to Bundjalung country from outside "by boat without engine, to the first world".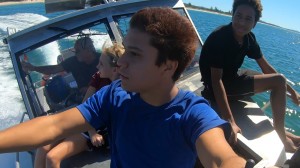 Bama / 5min / Ocean Shores
Dir/Wri/Prod: Jahvis Loveday
After the first day of private school in the city, a young aboriginal boy reflects on his fear of losing the magic of family and community after being so far away from them.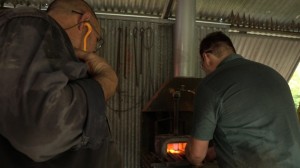 The Incidental Blacksmith / 5min / Ocean Shores
Dir/Wri/Prod: Susie Forster
Finding your way out of depression, when you live with deafness, is a challenge that could defeat even the most determined. Barney Lund uses the forgotten art of blacksmithing to forge his way back to life, family and love.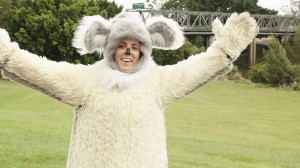 How Much Can A Koala Bear? / 5min / Lennox Head
Dir/Wri: Chris Davis | Prod: Chris Davis, Ben Gerbanis
A koala moves to a country town to live amongst the very animal that destroyed her home, humans.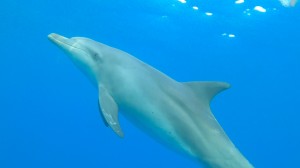 Turning Six / 4min / Myocum
Dir: Ellen Richardson | Wri/Prod: Ellen Richardson, Tracey Richardson
A young girl shares her thoughts about the most important day of the year, in the worst year of her life.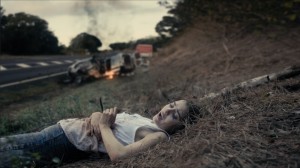 In The Light Of Day / 5min / Myocum / Cape Byron Steiner School
Dir/Wri/Prod: Ethan Lamb-Kelly
The story follows the victim of a car accident. A change of perspective asks the question: Would You Save Her?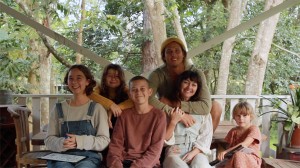 HomesCool / 10min / Byron Bay
Dir/Wri/Prod: Ebony Russi
Homescool takes the viewer on a 10-minute journey into the home of a mother and father who harmoniously homeschool their 4 children in the Northern rivers. I made this film with the desire to spread this families unique ethos behind raising and teaching their children and with the hope to inspire other families who may have been forced into homeschooling during Covid-19 lockdowns.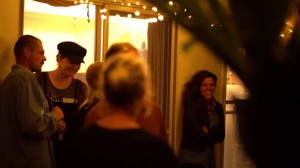 The Road To Alice / 13min / Tintenbar
Dir/Wri/Prod: Tess Lehmann
Alice is miserable, in a job she doesn't like, a life she doesn't want, after a chance meeting she goes on the road. A queer film, on choosing yourself.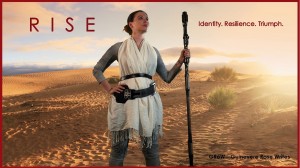 Rise / 8min / Casino
Dir/Wri/Prod: Guinevere Rose
A psychological drama about a young woman determined to create a ne w identity before her abuser is released from prison. Based on a true story.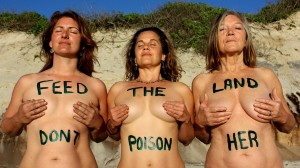 Raw Action / 14min / Main Arm
Dir: Trevor Avedissian | Prod: Iris Ray Nunn, Trevor Avedissian
For eight years a group of women from the Northern Rivers of NSW have turned their fears for the environment and the future of their children and grandchildren, into passionate, radical action. The ritual of gathering in circle on the ground, sharing their pain and insights, then courageously stripping bare to be portraits of their concern, has attracted as many as 90 women. The women age from 19 to 75, signifying the extent of concern about the Earth over the generations. Themes of water purity, the dangers of coal mining, aerial spraying, protection of the Great Barrier Reef and a restoration of respect for the bond between Mother and Child, have all been creatively highlighted in these 'Raw Actions.'
BYRON ALL SHORTS 2021 Awards
The Byron All Shorts screening is on Sat 20 Feb, 4pm, shortly followed by the Byron All Shorts Awards presentation which will be held 30mins after the Byron All Shorts screening & will conclude by 7pm.
These amazing local films screen to a packed house each year, with finalists from the Northern Rivers region hotly contesting for prizes, that recognise excellence in short film making from the Northern Rivers region.
MEET THE JURY: Byron All Shorts will be judged at the screening by an esteemed jury of film practitioners.
(The awards presentation is held 30mins after the Byron All Shorts screening & will conclude by 7pm.).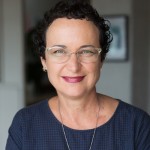 Lois Randall is an award winning Screen Producer with a passion for distinctive voices and stories. Most recently she was Co-Producer on the Dollhouse/RKP feature SERIOUSLY RED (now in post). In 2019 she was Producer of the 8 episode drama series SEACHANGE, an ITV and ECP co-production that premiered on Nine as the highest rating TV drama for the year. Through her company Magpie Pictures she was Producer and EP of the internationally acclaimed 13 episode live-action children's series GRACE BESIDE ME, that has screened on NITV, ABC, CBC and Disney, and awarded Children's Series of the Year at the 2018 SPA Awards. She was also Producer of THE GODS OF WHEAT STREET, Miniseries of the Year, 2014 SPA Awards, and a Development EP on the 2018 AACTA Award winning web series DEADLOCK, both ECP Productions for ABC. Lois has also produced several acclaimed short films, and previous credits include line producing the ABC drama series EAST OF EVERYTHING and John Weiley's Imax documentary feature SOLARMAX. Lois is a creative producer with a background in arts development. She has a Masters of Fine Arts degree (COFA/UNSW), and BA Communications (UTS).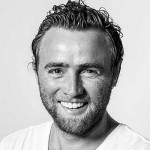 Dominic Allen (born 20 November 1980) is an award winning Australian director and producer whose work includes short and feature films, music videos, commercials, virtual reality and television documentaries. With a background in fine arts and a passion for social justice, Dominic began making films through documentaries about Fair Trade, migrant issues and Indigenous Australian contemporary culture. His work with migrants led him to a partnership with a Sudanese rapper called Bangs that resulted in him directing the viral hit Take You To The Movies (20million views), while his documentary work with Kimberly Aboriginal youth organisation Yiriman led him to writing and directing the Dendy Best Australian Short film finalist, Two Men, which screened to wide acclaim internationally as well as being instrumental in Dominic winning both the 2009 MIFF Australian Emerging Filmmaker award and the Inside Film Rising Talent Prize. In 2011 Dominic produced the Tribeca award winning feature film Grey Matter with Rwandan director Kivu Ruhorahoza. Most recently Dominic directed and produced a critically acclaimed Virtual Reality documentary Carriberrie, a celebration of Indigenous Australian Song and Dance. Carriberrie premiered at the Australian Musuem in Sydney, and screened at Sydney Film Festival as well as at NEXT in the 2018 March du Film, Cannes before becoming a major exhibition at Canberra National Film and Sound Archive.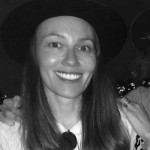 Sophie Hexter is an award-winning writer and director. She launched her career in media at Harper's Bazaar before going on to forge a successful freelance career, including a four-year tenure as a columnist with the The Age. A deeply sensitive storyteller with a highly stylised aesthetic, Sophie's pathway to filmmaking was the alchemical collision of craft, skill and style. Her debut documentary short, The Battle, screened at over 30 international film festivals, including Cannes and Asthetica. Her dramatic short, Hitch, premiered at Santa Barbara International Film Festival in the US and St Kilda Film Festival in Australia, and won the Audience Choice Award at Flickerfest Byron All Shorts. Her documentary short, Drummer Girl, was nominated for Best Documentary Short at Big Sky Film Festival in Montana in 2018 and screened widely throughout Europe and America. Her most recent documentary short, The Nightside, screened at the Uptown New York Film Festival and SENE Film Festival in 2020 where is was awarded best documentary short. Sophie is currently developing her feature directorial debut, W.SMITH, which has been the recipient of numerous screenwriting awards. She has a BA from Monash University, Melbourne, and an MA in Creative Writing from Oxford University, England.
MULLUM FLiCKERFEST & BYRON ALL SHORTS – PARTNERS
Thank you to our partners, your support enhances our regions creative industries & is greatly appreciated.
Flickerfest & Byron All Shorts is presented with iQ, and is a fund-raiser for the iQ Arts & Eco Reserve.
MAJOR PARTNERS & PRIZE PARTNERS

 and 

 
iQ & Flickerfest – Festival Creators and Cash Prize Partners (Jury Award for Best Short Film)


SAE Creative Media Institute – Creative Media Partner & Cash Prize Partner (Jury Award for Emerging Talent)


MEDIA SUPPORTERS

 BEVERAGE SUPPORTERS